My name is Matthew Jellison, the owner of Jelly's Garage Doors. We are dedicated to prompt professional service. Our 24 hour emergency service is only one of the many ways we can serve you at your convenience. We offer free estimates on residential and commercial garages. 

     We sell America's best commercial and residential garage doors. We also feature many models of residential and commercial electric operators. We install, and can repair any problems pertaining to garage doors and electric operators. We also have senior discounts.

     I am looking forward to serving you in the future. Please feel free to contact me with any questions you might have. Stay on the lookout for our new showroom located @ 168 Clairton Blvd, Pleasant Hills located next to Outdoor Ltd & across from Red Wing Shoes.




J oin our Team
E xperienced Professional Technician
L oyalty to our Customers
L owest Prices Around
Y es we can do that
S atisfaction guaranteed





Clopay Classic Wood





Clopay Coachman





Clopay Gallery





Clopay Premium 9200





Clopay Premium 9130





Clopay Premium





Clopay Cypress Collection
Click to find out more about our Warranties!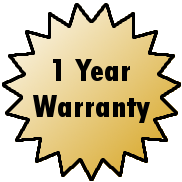 Contact Us

412-653-3667 (DOOR)
412-853-5232 - Matthew's cell (owner)
Email us @: jellysgaragedoors@gmail.com
Fax: 724-292-8093
Showroom Hours:
Monday - Friday 7AM - 3PM
Closed Saturday and Sunday
We are Licensed Professional Home Improvement Contractors - PA021693 ;)